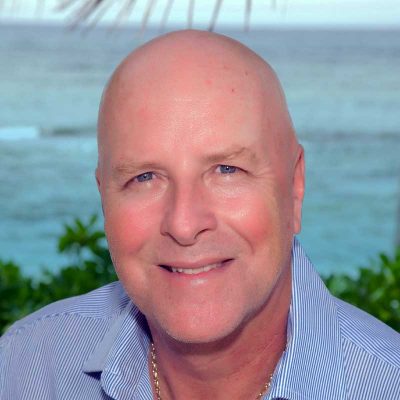 Robert Quinn
340.690.6080
Originally from Massachusetts, I excelled as a real estate broker and contractor and have continued to maintain my broker's and contractor's licenses within Massachusetts. After researching St. Croix's real estate market and development opportunities over 30 years ago, I decided to expand my business beyond the continental US borders and have called St. Croix my home for the past 30 years.
I started R. J. Quinn & Co., a multi-million dollar company, managing and providing hands-on construction of fine custom homes with a rapidly expanding network of repeat customers. My love for the Virgin Islands does not stop at the shore. As a certified diver, I enjoy the limitless expanse of land and sea and have sailed extensively throughout the Caribbean for pleasure and as a crew member delivering yachts from Florida to St. Croix and down island. My resourcefulness and experience of living with the constraints of an island has given me the skills of improvising in any challenging situation. I have the unique ability to problem solve during high stress, high demand conditions. If I do not have the solution to a specific problem, I have the drive and perseverance to seek an answer until the answer is found and the problem solved. Never have I faced a challenge I could not successfully overcome.
Contact
Message has been sent successfully.