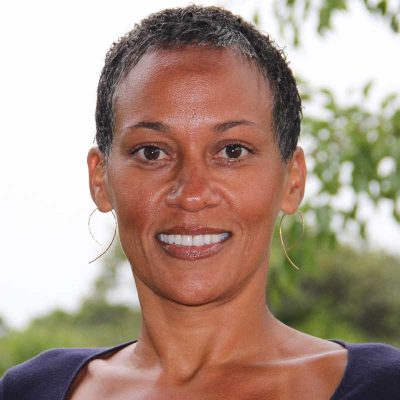 Stephanie Hodge
340.626.2318
Stephanie's ability to navigate the nuances of the islands makes your buying and selling experience easier and more fluid€" whether you are seeking to buy or sell residential, commercial or land properties. Born and raised on St. Croix, she is a real estate agent who knows the Virgin Islands. Her family's deep, inter-generational connections throughout the United States and British Virgin Islands help you get the most value from St. Croix's real estate market.
Since 2008, when Stephanie and her sister, Caryn, launched Blue Sky Real Estate€" the real estate brokerage has consistently ranked in the top 5 of all real estate companies on the island. Stephanie has made a name for herself as an agent with universal appeal.
Stephanie and Blue Sky Real Estate have successfully closed numerous commercial, residential and land transactions. Stephanie graduated from the University of California at Berkeley with an A.B. in Economics in 1993 and has one son. She returned to St. Croix and worked extensively with the St. Croix Foundation and the Economic Development Authority as a consultant.
In her free time, she enjoys running, yoga, reading, and relaxing on the beach or on her porch watching the sunset. Call Stephanie at Blue Sky Real Estate to discuss listing your property with her or finding the right commercial, residential, or development properties to buy in St. Croix and the wider Caribbean.
Contact
Message has been sent successfully.