Half a block from Christiansted's picturesque harbor, stands this handsome 3 story 7000 sf neoclassical building w/a gorgeous interior courtyard. Zoned B1 right in the heart of the tourist district. Built in 1774 as The Bladwell House, the front & side walls are original & still have the original Danish bricks. The recent interior demolition revealed towering 3rd floor ceilings girded by authentic Danish brick walls- a coveted modern/old world mix. Imagine fabulous downtown lofts w brick walls that pre-date the American revolution but supported by 20th century steel beams. Nods to its Danish West Indian architectural heritage include thick columns to the street shading the cool walkways, Danish brick interior courtyard, & 18" thick 1st floor walls. A treasure waiting to sparkle
Access available from King Street and an exterior staircase on the SE side of the building.
Additional info-
The rear wall is steel girded concrete block re-constructed in the 1980's. The roof was replaced at the same time. The building is 7000 sf of subdivide-able floors.
The third floor is poured concrete;
The second floor is steel frame and concrete;
The balausters are hardwood from Dominica and replaced within the last few years;
There are no floor plans available
Seller Financing Offered. Terms TBD
Map
57 Company St, Christiansted, St Croix 00820, USVI
Blue Sky Real Estate Agent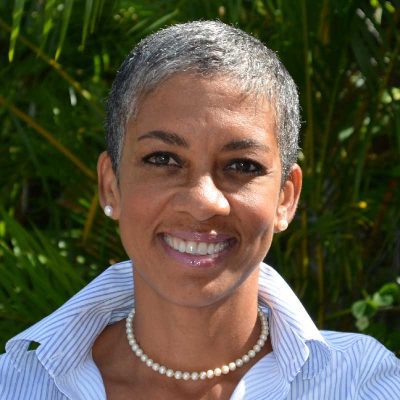 Caryn Hodge
340.332.9827
Caryn's wealth of professional experience in the private and public sectors serves the best interests of every Blue Sky Real Estate client. Since 2004, Caryn has successfully managed commercial and residential transactions on St. Croix, developing a solid reputation as..
Contact
Message has been sent successfully.